It's funny how your mind and spirit are so present and invested in the New Earth and free living that you forget your body is still sitting in the Matrix. All the changes you've been creating in your imagination and higher selves filter down and then we reach opportunities like the Equinox where energy sweeps in and boosts a shift in the comparatively slow 3D world. So slow but so fast at the same time.
On March 19, Earth received a Schumann blast of 190Hz and I experienced a welling of powerful tears on Live video. I was finishing my broadcast on the Ascension Diaries Youtube channel
when I was overwhelmed in wave after wave of tears and emotion expanding from my heart. It was heart-full sadness. The source of this sadness took it's time but began to reveal itself as I reeled from this experience.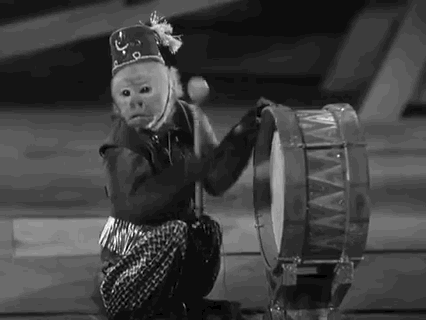 I have recently had a monkey on my shoulder, constantly reminding me how short my visit will have to be. I had gotten lost in fantasy and bliss with my two boys and the realization came bleeding in that my visit was ending. I couldn't just stay and begin a Maternal life with my developing family. I am governed by invisible barriers on Gaia's surface called countries.
I knew I had to engage with the 3D lawed world in order to simply live with my loved ones one day in land only hours away from where I was born. I was devastated to realize how few options a free sovereign person has to immigrate to another country and I imagined how trapped so many people feel who are battling to be with their "families" across boarders too.
But it's moments like these where I'm reminded of my cause. I have dedicated my life into liberating us from this matrix. Where corrupt elite had monopolized the transportation, boundaries, and rules regarding my right to this glorious planet we are all children of.
I don't know how this will manifest but the tears I wept were for humanity and how we've imprisoned ourselves. 
They were for my shadow surfacing from the depths, afraid that if I visited too long which my ego longed to do, I would be placing my limited freedoms in danger. So I surrendered my fight and allowed my faith to hold me. My next steps were being arranged but it's for the timeline I chose. My cause.
Since the 19th I've been unpacking and understanding this. The monkey, the emotion, the fear based thoughts took their days and yesterday I reached out once and for all for guidance through my Tarot cards.
The cards promptly showed me the Fool is presenting a new and welcomed direction, I will suffer a loss of my family, but if I stay smart (not seen in picture) I will be welcoming great advancement including success with my career. I become the Emperor. This reading revealed so much more but the main success was the peace I felt as the timeline began to lay itself out and settle into place. I knew where I was going again and it felt ok. I had mourned the physical separation but I knew it wouldn't be long. An Emperor has the power to surround himself in everything he loves.
Through this experience I was able to channel in the following information.
With the Equinox energy sweeping in we are naturally coming upon a time to spring into new areas, and opportunities.
To work for what you now know you want.
To surrender to the losses of the process. 
This new void is a precious gift as it will be the perfect emptiness for what you need to enter your path. 
We will be entering this spring with the fresh ground beneath our feet, finally strong enough to build our new lives upon.  
Thank you for being here with me.
I wish you all the courage you need to get what needs to be done, done. The harvest of your spring cleaning awaits in the summer.
Warmest love,
Alexis Buck
Please reload